FSW Champion Kevin Kross & FSW Commissioner Pauly Kover (photo by Robert Smith)
This is Mr. Kover's assistant, Gilmore. It's been 3 weeks since his "street fight" at Silverton Casino with FSW World Heavyweight Champion Kevin Kross, which resulted in a horrific ending as seen below.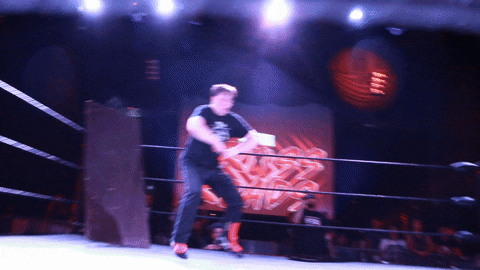 After being hospitalized with a bruised tailbone, broken rib, fluid on the lungs & severe whiplash, Mr. Kover is ready to finally make an official statement (see below) concerning his future with Future Stars Of Wrestling…
"Due to potential litigation, at this time, my legal counsel has advised me to make NO COMMENT about Future Stars Of Wrestling. Thank you." – Pauly Kover
UPDATE: On 8/12, FSW Management announced that Mr. Kover will be taking a "leave of absence" while this matter is resolved.
***KEEP IN CONTACT***
Feel free to give feedback & stay in touch. Email pauly.kover@cbsradio.com and follow @ThePaulyKover on Twitter, Facebook, Periscope & Instagram!
Pauly
Pauly Kover was born and raised in Cleveland, Ohio, but for the past decade, has call Las Vegas his home. He attended Catholic school as a child where...
More from
Pauly
Comments